Climate change categorisation
Projects under NCF aim to increase resilience to climate change (adaptation) reduce greenhouse gas emissions (mitigation), or encompass both adaptation and mitigation (combination projects).

Average project size
The average size of an NCF project has been around EUR 700,000, with an average of almost EUR 300,000 in co-financing from project partners and other financiers.

Lead Nordic partner country
All projects are required to have a Nordic lead partner. The largest share of projects has been implemented by Danish lead partners, followed by projects with Swedish and Finnish leads.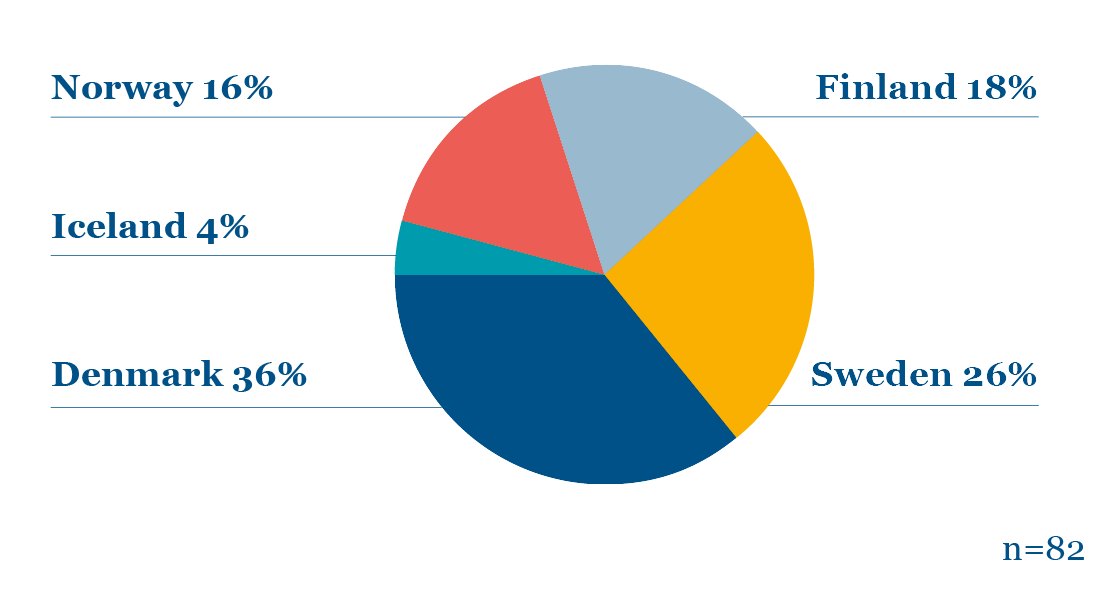 Type of project partners
The majority of the project partners have been private companies, followed by civil society organisations.