The Nordic Climate Facility's 9th call for proposals (NCF 9) was open for applications for three months between 5 June and 9 September 2019. In total, 288 applications were submitted through the online application system. Out of these, 229 applications passed the minimum eligibility criteria and will be evaluated by the evaluation committee during the coming weeks. This is the largest amount of applications in NCF's history. In the following we are presenting some statistics on the 229 eligible applications.

NCF can finance projects in 21 countries across Africa, Asia and Latin America. Applications for 19 of these countries were received. In this year's call, Kenya was clearly attracting most applications, followed by Ghana, Tanzania and Uganda in Africa, and Nepal in Asia. In Latin America, Bolivia was the most popular country of implementation.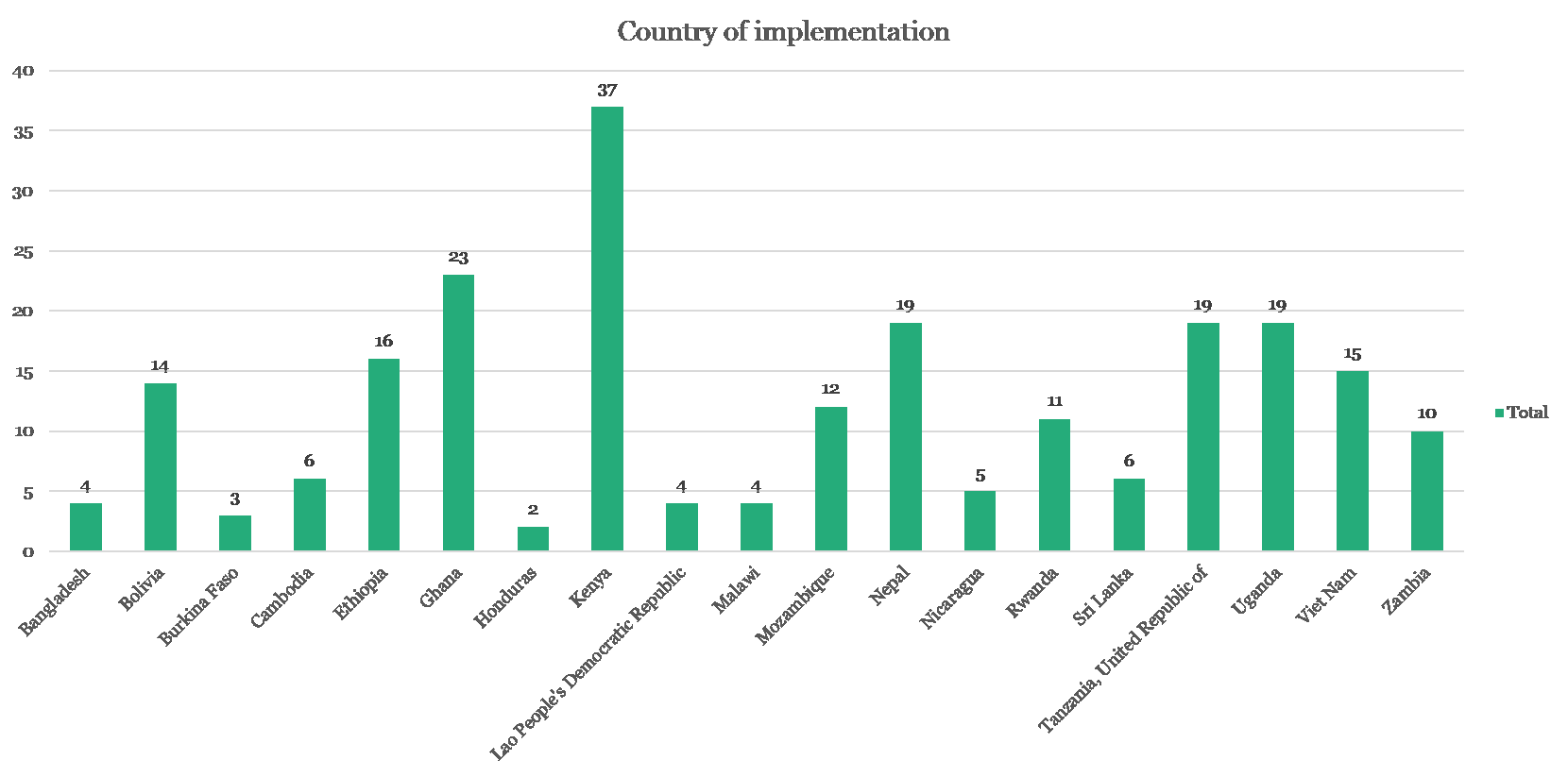 We asked the applicants to identify the main innovation in their proposal. Implementation method and technology showed to be the most common ones. Product and service were named for a sixth of the applications each.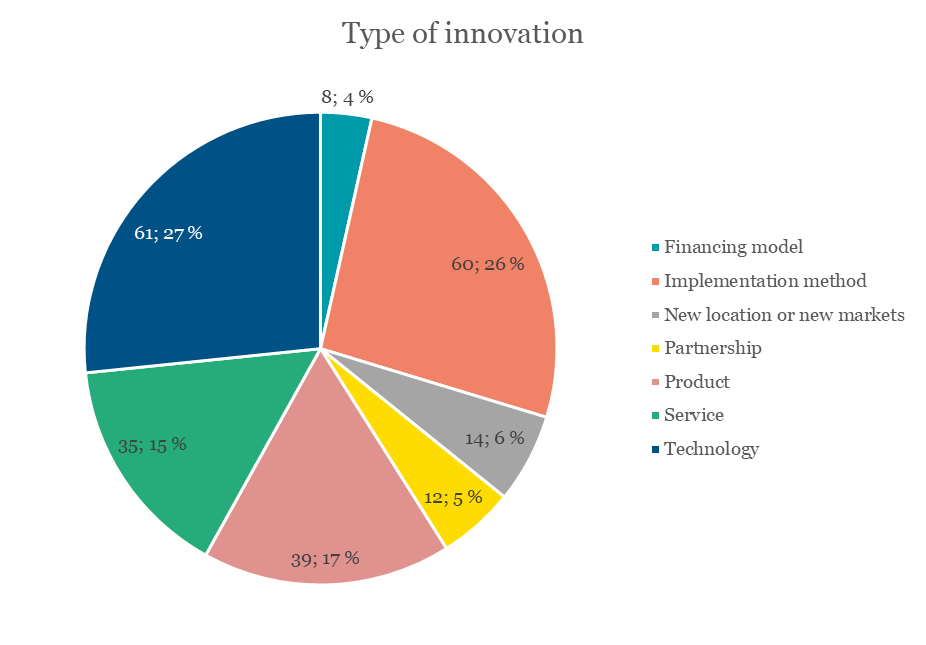 In terms of their climate change focus, most projects were a combination of adaptation (increasing resilience) and mitigation (reducing greenhouse gas emissions).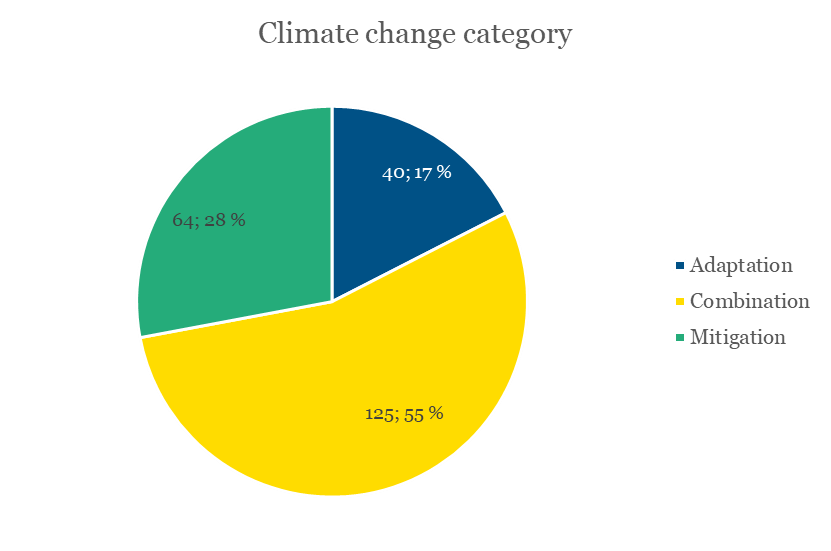 The projects could select several sectors for their applications. The most commonly selected ones were agriculture/fishery, energy, forestry and waste management.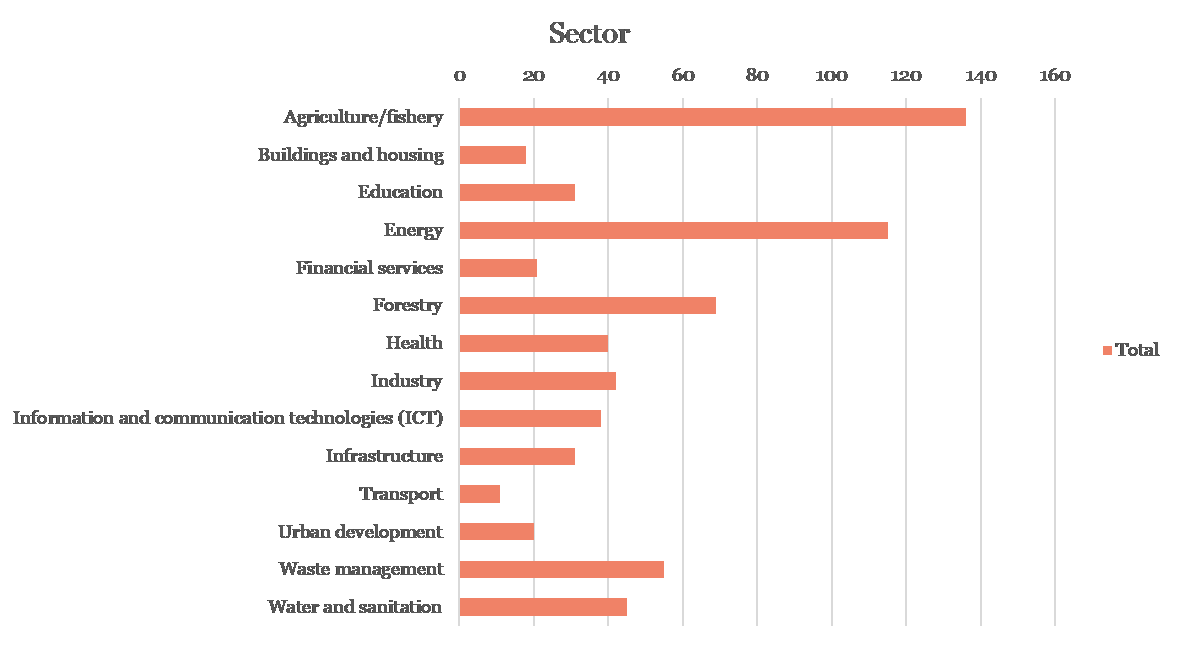 NCF requires that all applications have a Lead Nordic partner. This year, the spread between the four largest Nordic countries was quite even, with 4 applications from Iceland. In terms of type of organisation of the Lead Nordic partner, the most common organisation that has applied to lead a project is a private company.